Spread Tabletop Warmth with Mesa Heat Deflector
Nov 9, 2023
If you've been enjoying your Solo Stove Mesa tabletop fire pit, get ready to elevate your outdoor gatherings with a fantastic new accessory. The Mesa Heat Deflector is here to spread the warmth and create a more enjoyable ambiance around your fire pit.
The Mesa Heat Deflector plays a pivotal role in redirecting the Mesa's heat outwards, effectively increasing the heat radius and providing everyone at the table with a warm and cozy seat. Let's explore how this accessory takes your Mesa to the next level.
A Toastier Gathering
The Mesa Heat Deflector is designed to turn your Mesa fire pit into the ultimate gathering spot. Crafted from high-quality 304 stainless steel, it works wonders by redirecting the Mesa's heat outwards, increasing the ambient temperature up to 2 ft away by 57°F. This ensures that everyone around the fire enjoys consistent warmth without crowding or chilly gaps.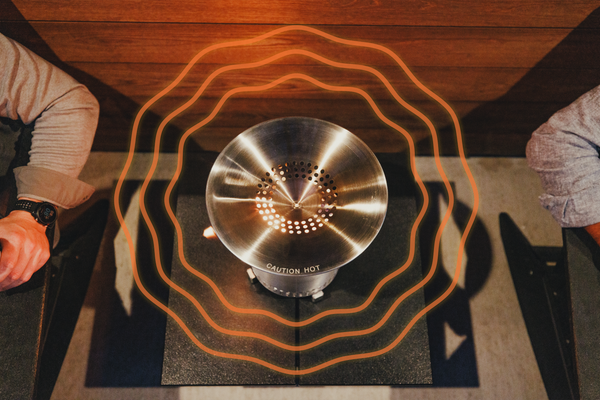 Versatile Fuel Options
The Solo Stove Mesa offers a versatile range of fuel options, enhanced further by the Mesa Heat Deflector. You can opt for Mini Oak Firewood, kiln-dried and sustainably sourced, for an ultra-hot burn and a delightful wood-fired flavor (s'mores anyone?). Additionally, Solo Stove provides Premium Wood Fuel Pellets, which create a clean, low-smoke, and low-ash fire, ensuring you can enjoy a traditional wood-burning campfire without the unpleasant odors. The choice between these versatile fuel options allows you to tailor your fire pit experience to your preferences while the Mesa Heat Deflector maximizes the comfort and warmth for everyone gathered around.
Simple Ignition and Maintenance
Solo Stove's Signature 360° Airflow ensures that lighting up your Mesa is a breeze, and the Mesa Heat Deflector enhances this process. You can go from unboxing to a smokeless fire in just a few minutes, whether you're a novice or an experienced fire pit enthusiast.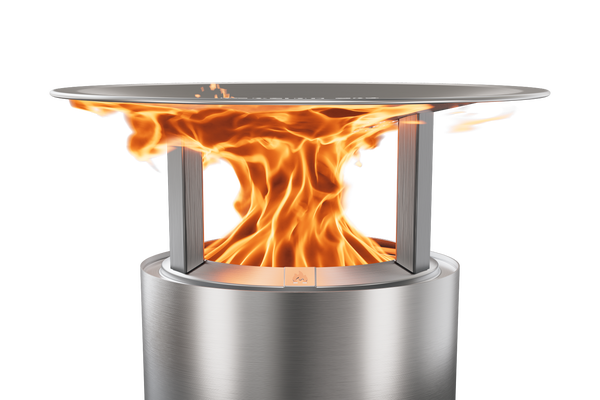 For Mini Oak firewood, use a few starters, and add more logs after 20-30 minutes. For pellets, fill the pit, add fire starters, and enjoy for up to 60 minutes of uninterrupted flames. The Mesa Heat Deflector ensures hassle-free operation for all experience levels.
Effortless Assembly
The Mesa Heat Deflector is designed for straightforward assembly. Its snap-together construction minimizes hassle, leaving you with more quality time around the fire. Secure and perfectly spaced support posts make fueling the flames a breeze, ensuring a worry-free and enjoyable experience for you and your guests.
A Lasting Investment
Constructed from high-quality 304 stainless steel, the Mesa Heat Deflector adds both functionality and an elegant touch to your Mesa setup. With Solo Stove's warranty to back it up, you can trust that this accessory is a valuable, long-lasting investment that enhances your fire pit experience.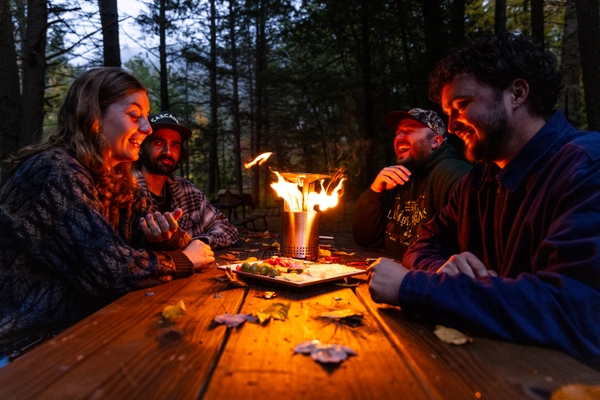 Handle with Care
While the Mesa Heat Deflector is designed for safe and enjoyable use, it's essential to exercise caution. Avoid attempting to remove the deflector until it has fully cooled down. During use, the deflector can become extremely hot, and handling it prematurely could result in burns.
Furthermore, it's crucial not to use the Mesa Heat Deflector during windy conditions. High winds can make the deflector unstable and potentially lead to accidents. Always ensure you set up your Mesa and the Heat Deflector in a sheltered area to prevent any mishaps.
Lasting Comfort and Elegance
Solo Stove's Mesa Heat Deflector is the perfect addition to your tabletop fire pit setup. With its simple assembly, increased heat dispersion, and versatility in fuel options, it's an absolute must-have accessory for enhancing your outdoor gatherings. Remember to handle it with care, let it cool down before removal, and avoid windy conditions to ensure a safe and enjoyable experience. Get ready to transform your Mesa fire pit into a warm and inviting gathering spot with the Mesa Heat Deflector.